Welcome to the online home of the Samuel Pennypacker Masterminds
---
Join the Mailing List
Please click below to join our email list for updates,
calendars and school closing alerts
Anyone who has joined has had the menus and calendar emailed to them.
---
Parent Survey is up
We invite all parents and staff to take the District-Wide Survey to help guide school improvement efforts!  There is a chance to win $25! Please click picture below.  If you need any information contact Mr. Curtis at cbcurtis@philasd.org

---
Attendance
For any issues with absences or to report your child being absent please send an email to Mr. Curtis at cbcurtis@philasd.org.
We need notes for all absences as soon as possible after the absence. If you wish to see your child(s) absence and late records please email Mr. Curtis at cbcurtis@philasd.org and he will send you a report.
---
Please Visit Nurse Smith's page to see information on medicine, physicals and when it is safe to come to school after being sick
---
Pennypacker SAC and Volunteer Information
February update coming soon
The next Pennypacker SAC Meeting will be Monday January 27th from  3:15 to 4:15.
Teleconference number: (515)606-5350
Passcode: 871933
Please click below to get information about volunteering
---
Leaders in Training Sports Mentoring Program at West Oak Lane Library
The Leaders in Training Sports Mentoring Program will be a program that provides Philadelphia male youth with responsible and caring adult mentors. Citing statistics that assert that more than 65% of urban youth are growing up in father absent households with a similar amount dropping out of school, coupled with the fact that a high percentage of those high school drop-outs are minority male youth, LIT Sports believes that involving caring adults to mentor male youth of color is an imperative. The Leaders In Training Sports Mentoring Program is part of a comprehensive outreach project designed to improve social, academic and life skill outcomes for youth residing in undeserved Philadelphia communities.
The sessions will include:Project Based Learning,Team, Community and Group mentoring; where the youth will be paired with two to four mentors in groups/teams, once a week for two hours. Mentors will dedicate time future trips, outings. Guest speakers and presenters will be encouraged to volunteer. The Leaders In Training Sports Mentoring Program is currently seeking businesses, institutions and community based organizations to partner with in the hopes of spreading our vision and recruiting mentors. We know that with the help of the community, our program can be a Philadelphia success and we together can reach hundreds of youth and save their futures. Our key components include Mass Communication, Sport Journalism, Sport Administration/Management and Career Workforce.
We are currently formalizing partnership agreements with Lincoln University, Temple's Cradle to the Grave Program and the Philadelphia Police Department's GREAT Program (see attachment). Our site will be the West Oak Lane Library, located in the Northwest Philadelphia section. Programming will begin in early November.
If you know of any male youth interested in becoming apart of The Leaders In Training Mentoring Program or if you would like more information regarding the program, please contact Eugene Pough, Program Director at 267-377-3471 or at eugene.pough@litsports.org.
---
Mentoring for all boys grades 6-8
Pennypacker Elementary along with Great Commision Church are partnering for the 4th year to do a mentoring program with all the young men in grades 6-8.  Mentoring is every Wednesday from 3:00 to 5:00. Notes were sent home with students but if you need another copy or have any questions email Mr. Curtis at cbcurtis@philasd.org
---
Attendance Adds Up – Help to strive for 95
Please use the link below for more information Absencesaddup
---
BREAKFAST STARTS AT 7:40 AM. All students enter through the back door on the Washington Lane side of the yard.  The building will not be open before then and the building does not open for business till 8:00 AM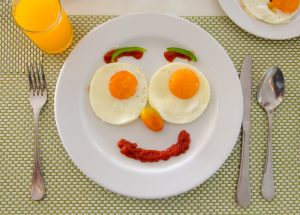 ---